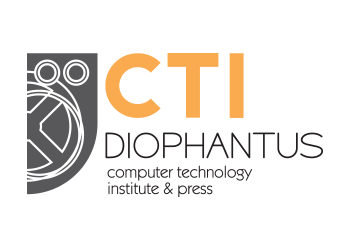 The Computer Technology Institute and Press (CTI) was founded in 1985 as the Computer Technology Institute with headquarters in the city of Patra, Greece, as a Non Profit Private Legal Entity, supervised by the General Secretariat of Research and Technology, (Presidential Decree 9/1985).
Since 1992 CTI has been supervised by the Greek Ministry of Education and Religious Affairs as a financially, administratively and scientifically independent institution. In 2001 it was renamed as Research Academic Computer Technology Institute (Law 2909, art. 2).
Under the new law 3966/2011 its name was changed to Computer Technology Institute and Press and it was established as the technological pillar supporting CTI in education and as the publishing body of Greek school books and electronic educational materials.
CTI is also responsible for the administration of the Greek School Network, the largest user network in Greece.
According to its institutional status, it is administrated by a Chairman and 9 members of a Board of Directors. CTI's business plan follows the business ethics that govern the private sector.
The organization's successful course is credited to its executives and staff, thanks to the leading project managers, who set the foundation in the development of a modern research Foundation in the Greek Region.