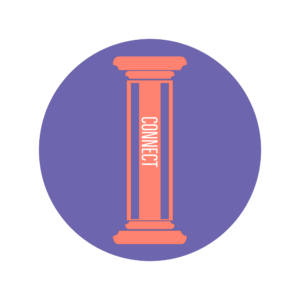 What unites the members of the Greek Innovation Lab for Women is a shared vision and a joint strategy  around the four key success factors of the innovation lab: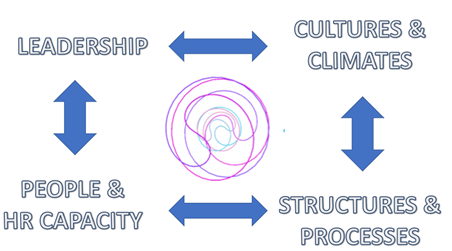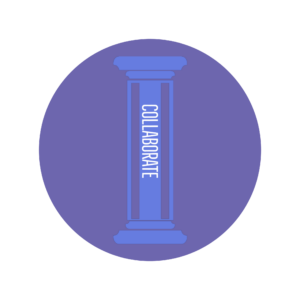 When designing for collaboration the key to our success will rest on:
Identifying and attracting key players & ecosystem
Creating an attractive co-creating and co-working space and rituals for creativity
Knowing our target group
Clearly defined target impacts: clear metrics and outcome objectives to transform sector by sector
Designing through gender sensitive co-creation methods, tools and techniques
Budget & timing embedded and supported by the partnership
Monitoring impact
Revisiting Risks & Opportunities
Building  on our multidisciplinary leadership team
Implementing a multichannel communication strategy &  massive marketing
Building on and co-creating with a constantly growing on-line community
Following and constantly improving by "shadowing research"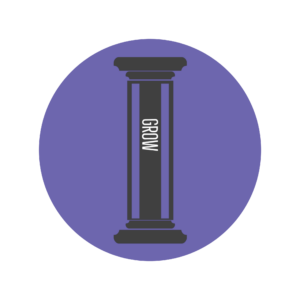 The founders of the #GIL4W are representing the following share between the stakeholders:
Public Sector Founding Members
Ministry of Labour and Social Affairs – Demography, Family Policy and Gender Equality
Ministry of Development and Investment
Ministry of Foreign Affairs
Ministry of Education and Religious Affairs
Ministry of Interior
Enterprise Greece
Institute of Educational Policy
Private Sector Founding Members
European Centre for Women & Technology – ECWΤ
American-Hellenic Chamber of Commerce
National Chamber Network of Women Entrepreneurs
CISCO – NetAcademy
Research Centres
Athena Research & Innovation Center in Information Communication & Knowledge Technologies
Research Centre for Nuclear Research, Demokritos
Pasteur Hellenic Institute
Institute of Communication and Computer Systems
Alexander Fleming Biomedical Sciences Research Center
Computer Technology Institute and Press "Diophantus"
Greek Universities
Aristotle University of Thessaloniki
University of Patras
University of Peloponnese
We welcome all organizations and individuals with a gender – sensitive approach to innovation and entrepreneurship and with a creative new idea interested in realizing your dream and participating in the Sustainable, Digital, Green and Blue Post-Covid recovery of the Greek economy!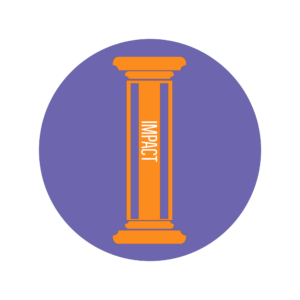 Our goal is to make innovation a daily priority for every layer of our business, from product development, through T2M and from organizational support to executive leadership.
WELCOME to join #GIL4W
We enable and support innovators to grow!