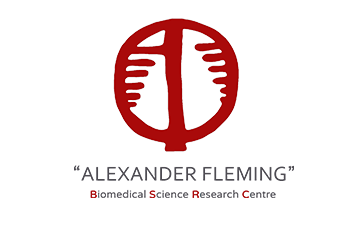 Biomedical Sciences Research Center "Alexander Fleming" promotes cutting-edge research, aiming to understand molecular mechanisms of complex biological processes in health and disease. We are also committed to contribute to innovation in medicine, by developing novel therapeutic and diagnostic methods, focusing on immunity and inflammation, cancer, and neurodegenerative diseases.
Specifically, the Center:
Recruits talented investigators capable of leading independent, internationally competitive research teams.
Promotes a thriving scientific environment based on academic principles, exchange of ideas, openness and peer-based evaluation.
Provides education and training to post-graduate students and post-doctoral fellows.
Exploits research findings to develop new products that can improve prevention, diagnosis and therapy of human diseases.
Disseminates its research findings to patient groups, clinicians and the general public.
🌐
https://www.fleming.gr/